ONE OF A KIND CHURCHHAVEN PROPERTY COMES UP FOR SALE
IN THE WEST COAST NATIONAL PARK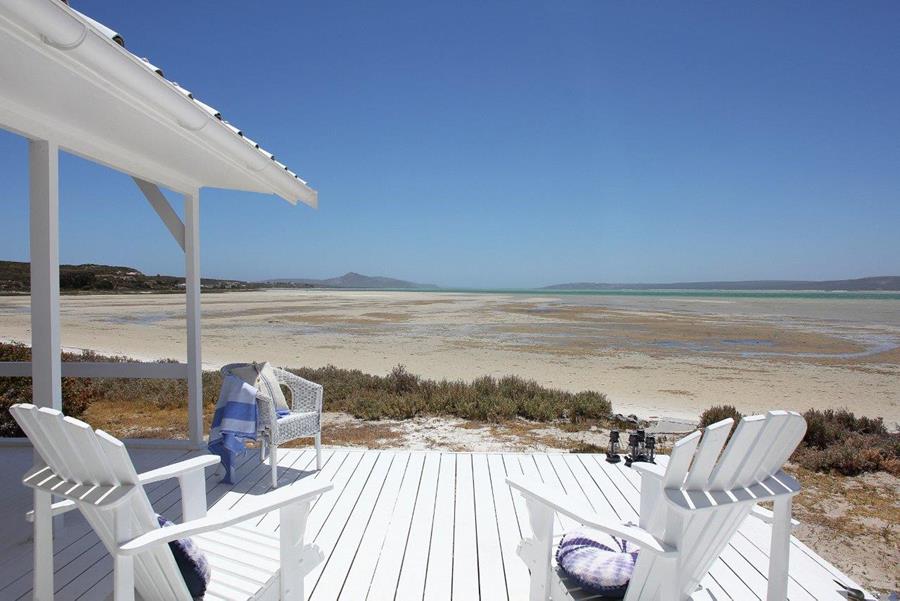 South Africa, Cape Town, Friday, 18 December 2020; AN exceptionally rare property has been listed for sale near the hamlet of Churchhaven in the West Coast National Park.
The property enjoys pristine lagoon frontage, boasting white sandy beaches and azure blue waters frequented by indigenous water birds, dolphins, and many different fish species – simply postcard picture perfect.
Hout Huisie is a six-hectare property with a beautiful upmarket wooden house situated on the water's edge with unending views over the lagoon.  This completely off-the-grid haven has been recently renovated by interior designer Salome Gunther and offers beach chic and true barefoot luxury, with a deck and beach boma adding to the package.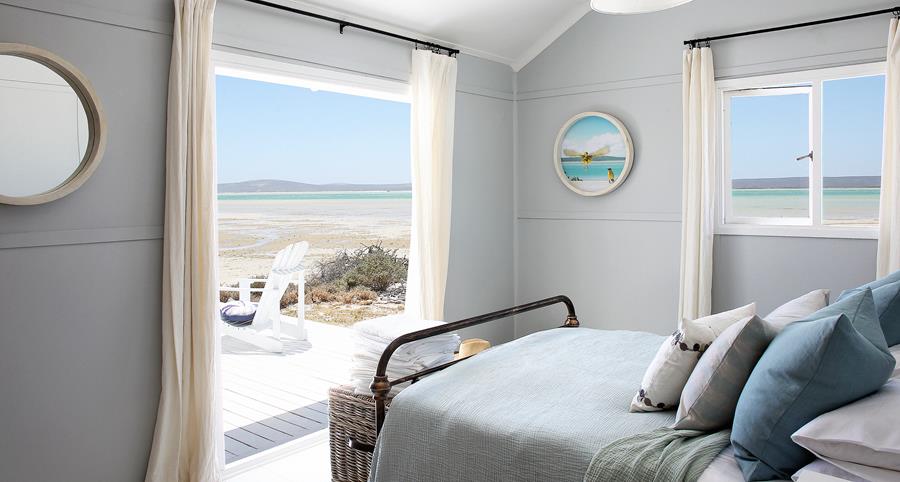 On the market for R39.95 million, Hout Huisie is not only surrounded by lagoon vista's but also tracts of pristine indigenous fynbos and a myriad of local fauna which have made the West Coast National Park their home. The setting is arguably the most saught after in South Africa if not on the African Continent.
The house was originally built in the 1960s by the current owner of the property, who purchased the farm Schrywershoek 60 years ago, prior to the surrounding area being declared a National Park, and is currently rented out as holiday accommodation through Perfect Hideaways, who are now marketing the property on behalf of the owner through their sales division – Perfect Hideaways Invest.
"The saying "Like Hen's Teeth" comes to mind when thinking about Hout Huisie.  It is truly a rare occasion that property comes on the market in this exceptional part of the world and especially such notable portions of land which enjoy an unrivalled location.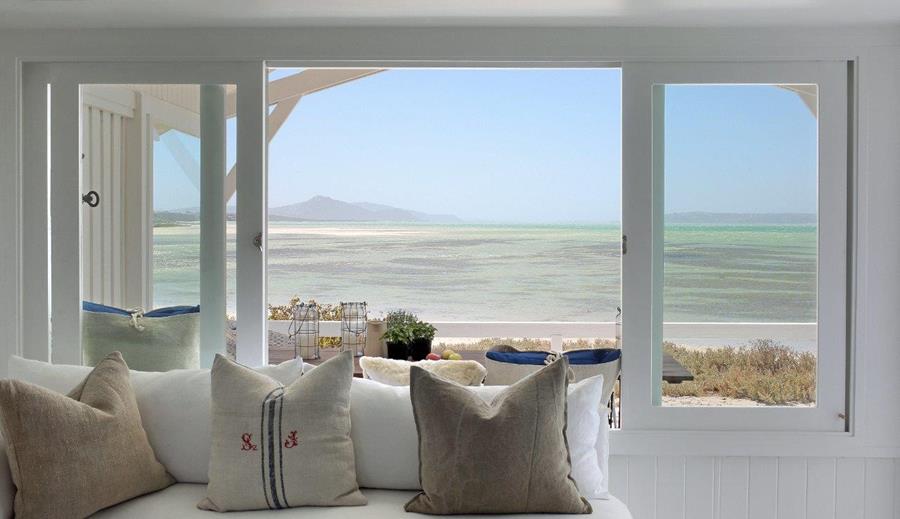 "While it's one thing to rent a beautiful property, it's quite another to own your own, and we are seeing that more and more locals and foreign investors alike are making their dream a reality and purchasing their getaway.  Because of this we decided to launch Perfect Hideaways Invest – to offer a range of homes-from-home in unusual, quaint or highly desirable locations that are hard to come by if you don't have access to that word-of-mouth network."
"Many of the properties we offer for sale are from our rental portfolio. After changing hands they often remain within the rental stable, allowing the new owners to generate revenue that will allow them to renovate, refurb and add on the elements that will make the hideaway truly theirs!" says Untiedt.
For more information about Hout Huisie visit www.perfecthideawaysforsale.co.za, contact Gill Siebert at Perfect Hideaways Invest on +27 (0) 21 790 0972 or email sales@perfecthideaways.co.za.
For Press assistance contact Ian Hamilton Manley of ManleySocial Pty Ltd via ian@publicity.co.za or call (+27) (0) 828 260 456.