AWARDS AND ACCOLADES BOOKEND A BLOCKBUSTER YEAR FOR CHEFS WAREHOUSE BEAU CONSTANTIA
Wednesday, 21 December 2022; It's been a busy year at Chefs Warehouse Beau Constantia, with expansions to both the dining areas and kitchen. But it's the mantelpiece that will soon need to be enlarged, as Chef-Patrons Liam Tomlin and Ivor Jones together with their talented team continue to rake in both local and international awards.
Perhaps most exciting is the recent debut of Chefs Warehouse Beau Constantia on The World's 50 Best Discovery List.
"We are just thrilled to receive this latest recognition," says Ivor. "The team and I work incredibly hard to create a memorable dining experience, and it's fantastic to receive this level of recognition from what are arguably the world's most respected restaurant awards programs."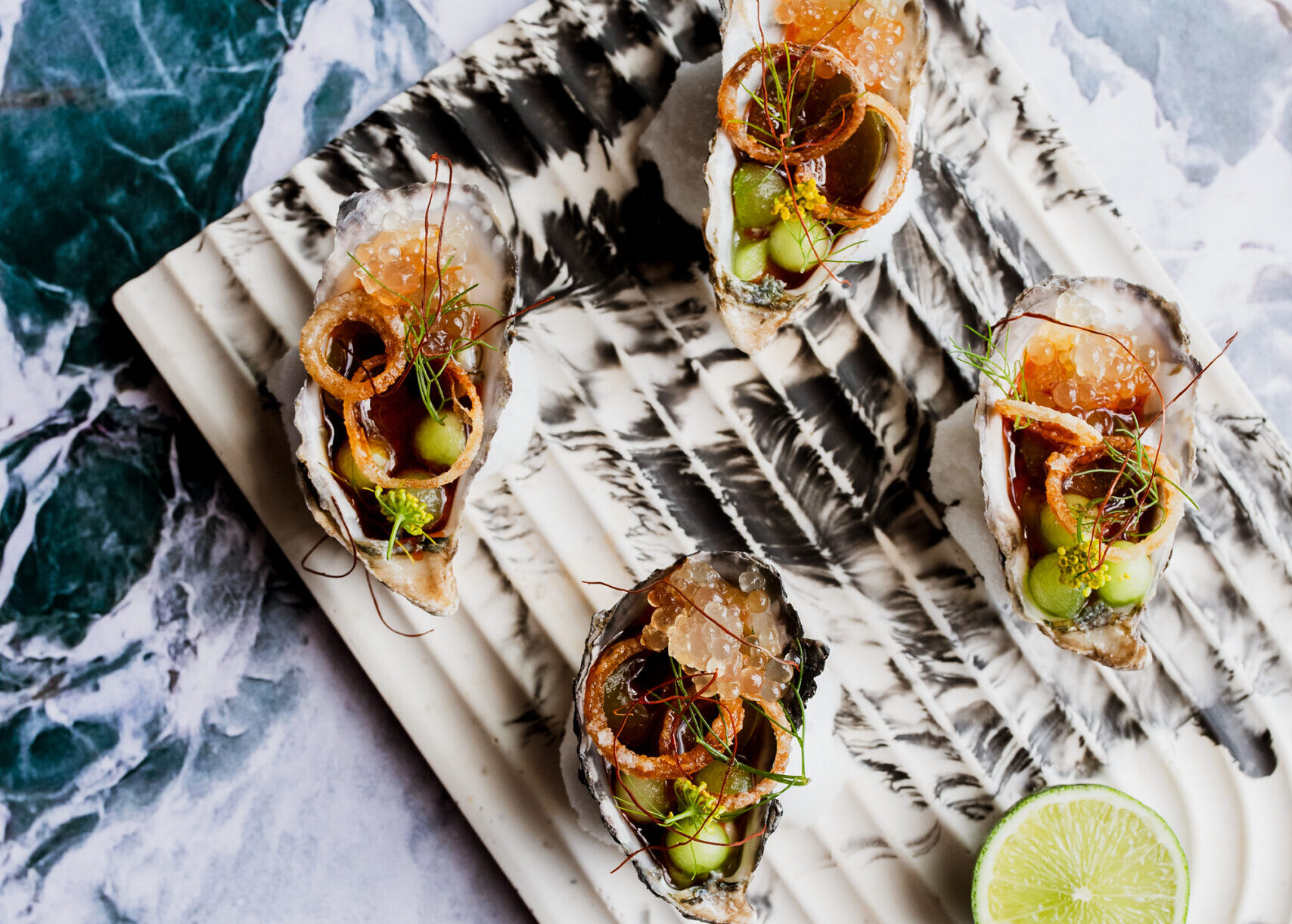 OYSTERS "BEAU CONSTANTIA"
The efforts of Ivor and his team were also honoured at the recent prestigious Eat Out Woolworths Restaurant Awards 2022, claiming a coveted two-star rating at a gala ceremony hosted in Cape Town.
The Eat Out and World's 50 Best Discovery accolades follow a coveted 'Three Plate' award from the 2023 JHP Gourmet Guide in October. Chefs Warehouse Beau Constantia is one of only five restaurants in South Africa to receive the accolade, hailing it as a 'world-class destination dining worthy of a flight'.
"When we're in the kitchen we don't set out to win these awards – for us the real honour is seeing happy guests in the room – but it is hugely rewarding to have our style of cooking, and the dining experience we've created, being rated amongst the best that South Africa has to offer," adds Jones.
Since opening in 2016, Chefs Warehouse Beau Constantia has been a destination in constant evolution, and the most exciting new addition to the restaurant is the Protea Pod, transforming the former wooden dining bungalows into a beautifully contemporary private dining space.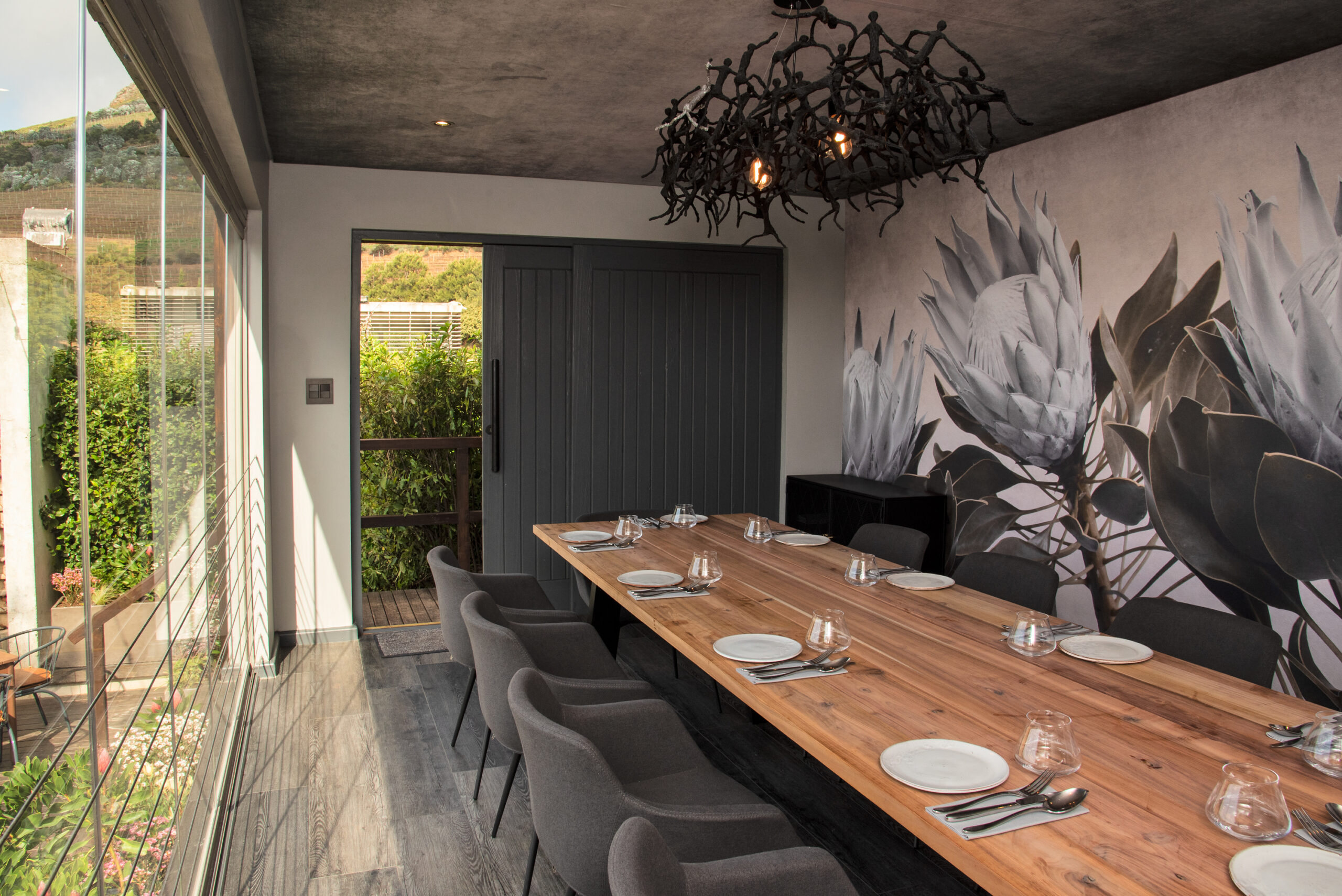 Set just above dining terrace, this exclusive 10-seater intimate space, features stackable glass doors to create a flexible indoor-outdoor experience, with its elevated position promising some of the best vineyard views Beau has to offer. What's more, the Protea Pod – with artwork by celebrated local artist John Pace – is offered for group bookings at no additional cost.
"It's already proving hugely popular for executive gatherings and private celebrations. And of course, it's the same culinary experience as in the restaurant, but you get to enjoy it in your own private space," explains Jones.
While Jones has been at the helm of Chefs Warehouse Beau Constantia since the first service in 2016, out on the floor you'll also find the newly promoted General Manager Jacqui Robb.
Jacqui began her restaurant career as a chef in the Franschhoek winelands, before realising her true passion was out on the floor, rather than behind the pass. After first joining Chefs Warehouse at Maison estate in 2017, she moved across to Beau Constantia in 2020, before being promoted to General Manager in July this year.
While Jacqui is happiest out on the floor, making guests feel at home, her passion for wine also shines through in the ongoing evolution of the wine list.
"I've always loved wine, and I'm passionate about finding wines that suit our style of cooking," says Jacqui. "I also love the opportunity to share niche producers and boutique cellars, rather than well-known brands, so I try to focus on wines that people may not have discovered and share them with guests."
Ahead of the summer season Jacqui's newly expanded wine list now includes an enviable collection of lighter-bodied reds, particularly Cinsaut and Pinot Noir, alongside selected old-vine Chenin Blanc. She has also secured sought-after older vintages from the likes of Jordan, Beeslaar and Waterford to add a touch of vinous heritage to the exclusive Rare Gems list.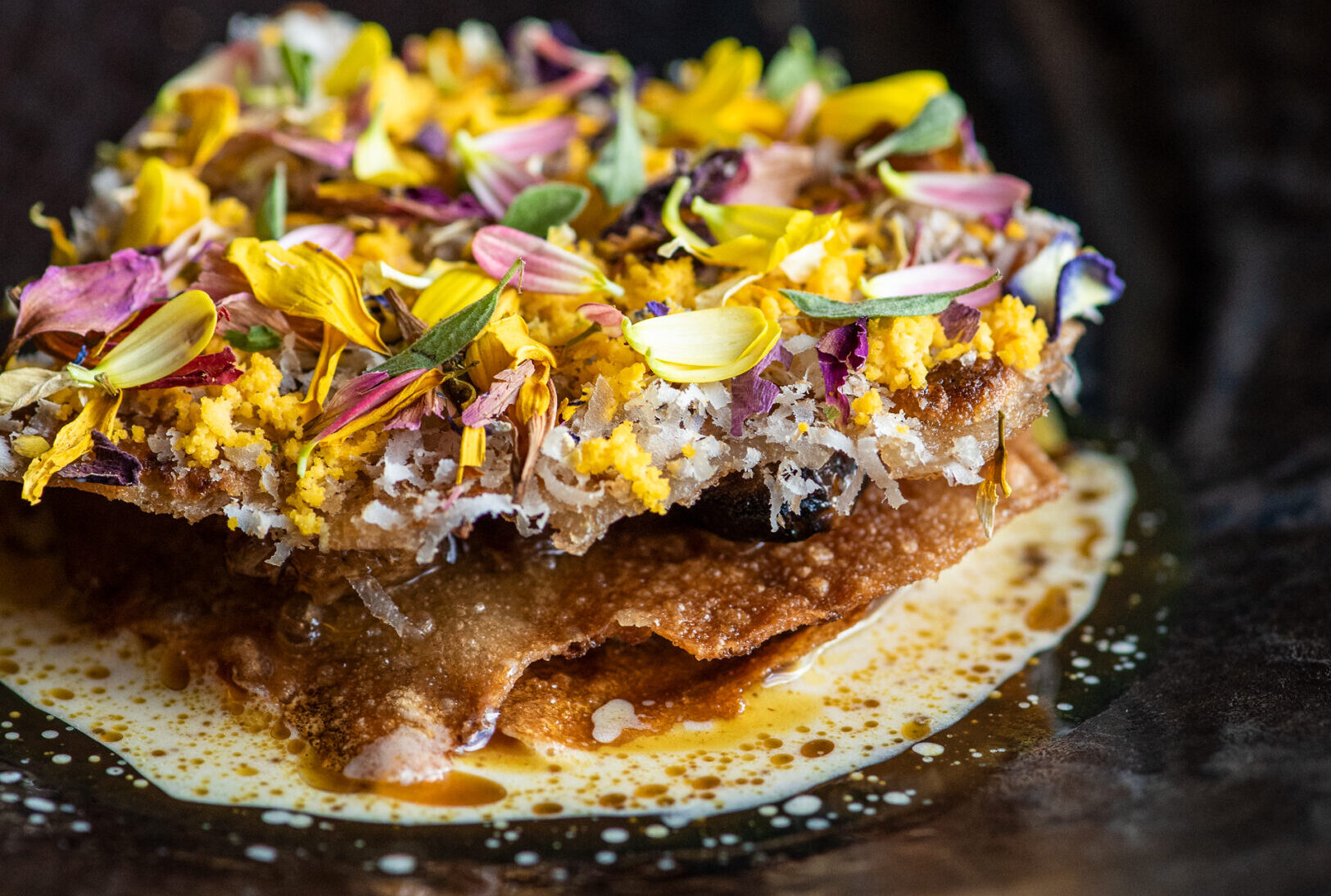 HAKUREI TURNIP MILLE-FEUILLE 
Jacqui is also working on an exciting new wine pairing experience – a first for Chefs Warehouse Beau Constantia – that will see each dish on the menu paired with a handpicked wine from the South African winelands.
Local sourcing has long been a signature of the menu at Chefs Warehouse Beau Constantia, with Ivor actively seeking out innovative producers and local farmers to supply the kitchen with an array of fresh ingredients.
"I obviously put my stamp on the menu, but I simply can't create that without our fantastic suppliers," says Ivor. "Local sourcing is really important to me, and we work with producers in the area as much as possible. I'll never import the main components of a plate; it'll always be local meats, fish and vegetables on our menu."
Alongside suppliers including Hout Bay's Meuse Farm, and sustainable fish merchant Abalobi, Ivor recently added The Green Goddess to his roster of suppliers. This farm in the fertile horticultural basin of Phillipi is the brainchild of agriculturalist Rosy Krämer and micro-farming expert Neil Phillips, and supplies Ivor's kitchen with everything from edible flowers and indigenous herbs, to Asian greens and heritage varietals.
"If it's an odd plant that you can eat we probably are growing it!" says Krämer.
For Ivor, variety is the spice of life in the kitchen: "The farms that we use really make our menu what it is. Whether it's incredible herbs or unusual vegetables, I really believe that as chefs the real character of the restaurant comes from these special suppliers."
To book your Beau table, please visit: https://www.chefswarehouse.co.za/beau-constantia
ENDS/
Photo Credits: Claire Gunn