BOSCHENDAL FARM COMES TO YOU!

INTRODUCING OUR ONLINE SHOPPING PORTAL CELEBRATING AUTHENTIC HERITAGE AND THE LOVE OF LOCAL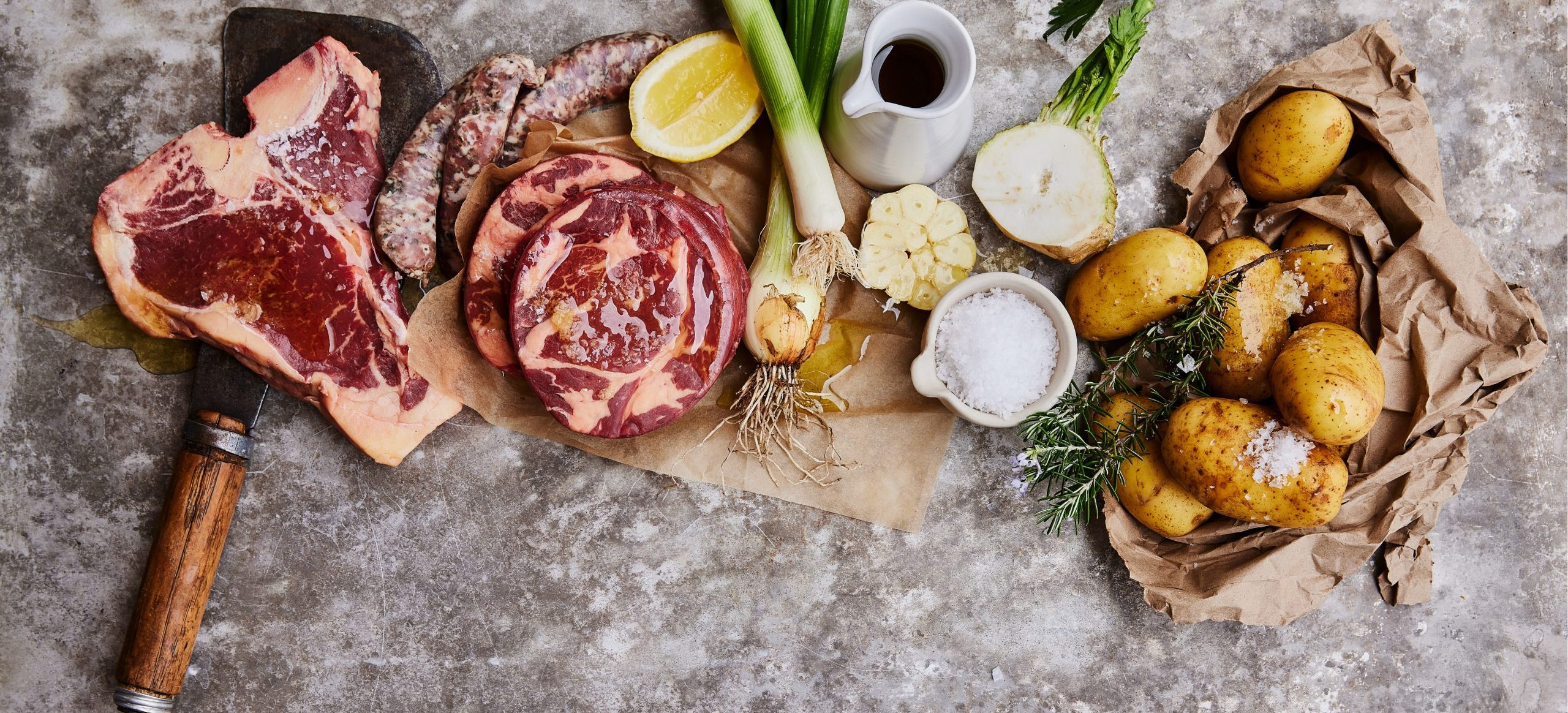 South Africa, Franschhoek, 12 April 2021; IMAGINE your dream farm-fresh store combined with a treasure trove of distinctly beautiful pieces that evoke the love and care with which they were made. This collection – an array of  lifestyle products – is housed at Boschendal's carefully thought-through Farm Shop, with offerings now available for online purchase delivering to various regions within the Western Cape.
It's an exciting Aladdin's cave, a place of discovery, describes Boschendal's OMNIChannel manager, Ricci Shachar, formerly of fashion portal Superbalist and now captaining the Farm Shop's move to digital. "We provide ethical products, the majority of which are produced and sourced locally, meaning there is transparency around where products originate," she explains. Created on a generosity-of-spirit philosophy, as an estate the focus is very much on building community around best quality farm produce, and sharing the talents of local creators and artisans with the larger Western Cape public. "We will follow with a nationwide reach," says Ricci, but for now more regional consumers can look forward to not only the freshest of Boschendal's farm goods ("or those sourced from our valley"), but also striking homeware, sourced locally and also from the Mediterranean.
Homeware consultant Paul Duncan is particularly excited about the sustainable approach to the shop's cookbook section; "our books and much of our glassware is 'previously loved'," he explains. In fact, a selection of South African, British and American 'second-time-around' cookbooks has been supplied by Stellenbosch's Piér Rabe Antiques.
The 1800-hectare farm dates back to 1685, and apart from being known around the globe as a significant producer of premium wines, is South Africa's largest grower of plums as well as home to Duroc Pigs, Black Angus Cattle, and free range chickens. Helping to build on Boschendal's established agricultural heritage is retail consultant Petro Blommaert, who works on the food development element of the Farm Shop. "Fresh, local, wholesome and natural," is how Petro encapsulates the hearty food experience. "All butchery and bakery items, food-to-go sandwiches, prepared meals and salads are produced daily on the farm by our talented team of chefs, she expands. As no artificial ingredients or processing aids are allowed, product creation follows time-honoured processes, handmade in small batches and produced in an authentic manner. "In addition, we have partnered with selected suppliers in the Boland and surrounding areas – experts at what they do – for our pantry and longer shelf-life items," she says. This is an ethos that runs consistently throughout the Farm Shop: "we don't want to do everything ourselves as we understand we're not the experts at everything," explains Ricci.
While Boschendal is well known producers of Angus beef and Duroc pork (farm fresh eggs, an array of fresh fruit, vegetables and flowers are also grown, made and sold on-site), as an estate, the team is highly conscious of uplifting and supporting the local community around them, giving local artisans a platform. Ricci emphasises the importance of knowing the origins of each item, and wants to share the narrative. "We'll be doing monthly features on the places and people that have made our farm shop and our beautiful, delicious products come to life, to share the backstories of those who are so intrinsic to the success of our outlets, both in the physical and the online space."
Adding to the beauty of both the physical Farm Shop and online store is the carefully chosen collection of locally sourced kitchen, home and garden products and accessories, ranging from tableware to linen, candles and wood ware. Working on the OMNIChannel platform with Ricci, Paul Duncan, a former lifestyle magazine editor and previously the design head of homeware at Woolworths, explains that the Farm Shop's collection (from drink ware to table accessories to totes) are "defined by their integrity and their functional, contemporary design." Our products are mostly handcrafted in South African and African workshops by artisans and makers who are completely and wholly integrated into the creation of their product, he says. Aware that artisanal products can only be made on a small scale, in small batches that require skills from a maker or master with a combination of science and art derived from experience, what's available reflects great craftsmanship and first-class contemporary design, Paul adds. "They're made in a time-honoured fashion, which takes on board historical, experiential, intuitive and scientific understanding of what makes a good product a great product."
It's this philosophy that's the very definition of everything sold – from wood ware to ceramics, designs on paper to textiles. And if you're hungry for a taste of travel, order cookware from the Mediterranean ("home of the best diet ever," says Paul) to be delivered to your door. "These products define a cooking style, are versatile, can be used in the oven, on a flame or wherever and, provided you look after them, will last you a lifetime, he adds.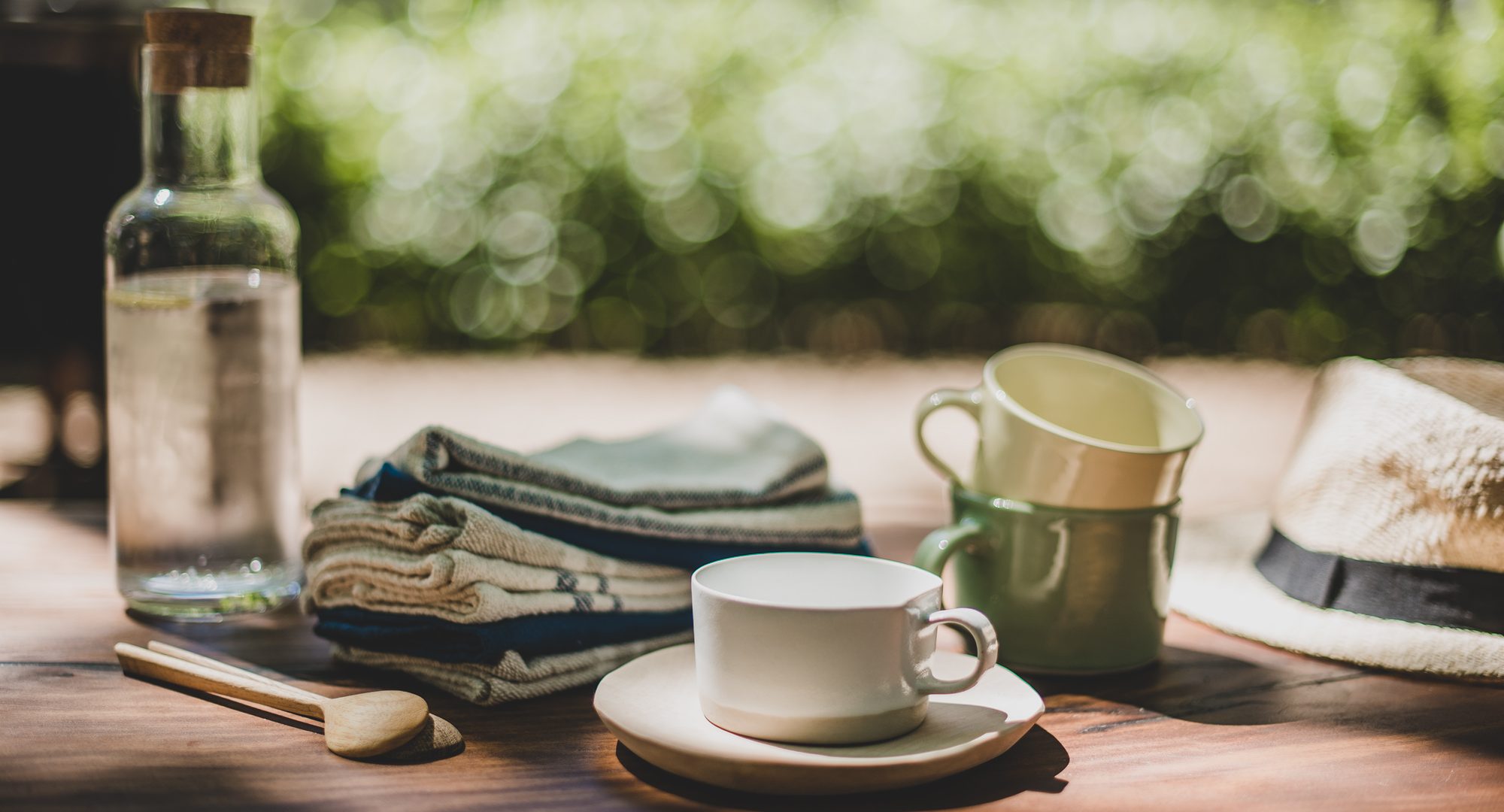 Exciting developments mean it's a "watch-this-space" scenario. In keeping with consumers more concentrated lives in their home and garden spaces, a full kitchen shop and a horticulture section is in development. Foodies and lovers of Boschendal's Food Shop's delicious, convenient and affordable fare can, in the coming months, expect just what one looks for as late summer gives way to an autumnal chill – soups and puddings. "A Winter range of prepared meals, soup and desserts is to be launched in May," happily reports Petro.
With its wide appeal, showcasing products of proud local provenance, the estate's online offering channel will be as much a delight to discover and explore as its actual Farm Shop.
For Press and Media assistance contact Ian Hamilton Manley via ian@publicity.co.za  or call +27 (0) 82 8260 456.