CAPE TOWN'S RISING STAR, CARLA SCHULZE, TAKES THE HELM AT LUKE DALE ROBERTS' SALON
South Africa, Cape Town, Friday, 25 August 2023; It is perhaps fitting that Carla Schulze is claiming her place in the spotlight this August, celebrated each year as Women's Month, as she takes over as Executive Chef at Salon, Cape Town's most talked-about new fine dining destination.
And while Schulze may not – yet – be a household name, over the past seven years she has quietly become the creative force behind some of South Africa's most exciting culinary adventures within Luke Dale Roberts' portfolio of restaurants.
In 2016 Schulze was graduated top of her class at the respected Jackie Cameron School of Food and Wine in KwaZulu-Natal. She rolled up her knives, moved to the Cape, and immediately took up a role alongside Luke Dale Roberts at The Test Kitchen, then rated as the best restaurant in Africa.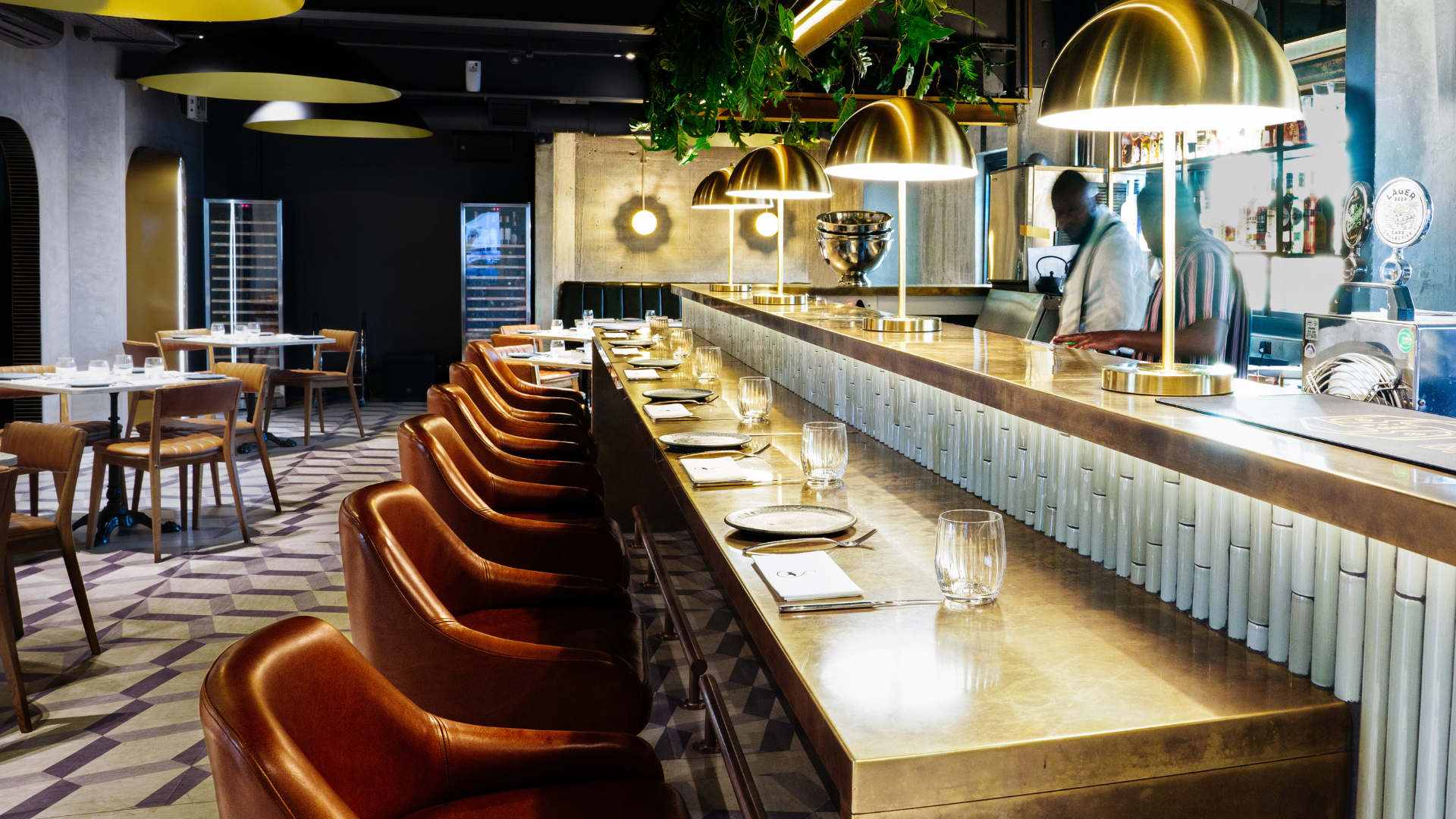 Schulze has worked alongside Dale Roberts ever since, from the pass at The Test Kitchen to running the Pot Luck Club's successful pop-up in Andermatt Switzerland. Schulze then moved into a culinary development role that saw her working behind the scenes for Dale Roberts' varied restaurant projects, all while launching her own popular Asian-inspired eatery, How Bao Now.
Schulze was also key to the creative energy behind the April 2023 opening of Salon, working in the Luke Dale Roberts development kitchens to fine-tune the menu at this intimate fine dining destination. Salon has since made a name for itself as one of the most exciting new restaurants in Cape Town, with the nine-course 'Journey' and six-course 'Explorer' menus offering a snapshot of Dale Roberts' global experience as a chef.
"All of the plates at Salon are very much inspired by the years Luke spent cooking in kitchens across the world. He just has so many stories, and so many experiences, from his time abroad and these all act as the seed for creating new Salon dishes," says Schulze. "As a chef it's fantastic to combine my own experience and creativity with these new flavours and dishes he introduces."
Restaurateur Luke Dale Roberts & Carla Schulze, Executive Chef.
"Carla and I really have a fantastic energy, working together in the kitchen," adds Dale Roberts. "While usually the initial concept of a dish, or perhaps just a certain flavour, springs from one of my experiences abroad, it's always a collaborative process in coming up with new dishes. There's that old saying about travelling; that to go fast you go alone, but to go far you go together? That's definitely the case for Carla and I working on the menu at Salon."
And it's a menu with its own sense of wanderlust, constantly evolving with the whims of the chef and the change of seasons. From contrasting flavours and textures – "I love dishes where the flavours are warm, but the dish is cold, like artichoke ice cream," says Schulze – to exploring new culinary cultures, Salon lives up to its moniker of fomenting conversation and creating moments of discovery. With Schulze behind the pass, Salon certainly looks set to make waves this summer.
SALON is open for dinner from Thursdays through to Saturdays during winter and Tuesdays to Saturdays from October.   Seating times 18h00 to 20h30. 1st Floor silo building, The Old Biscuit Mill, 375 Albert Road, Woodstock, Cape Town. For bookings and more information, visit: www.salonct.co.za or call 087 093 5890 during normal business hours.
For Press and media enquiries, contact Lise Manley via lise@publicity.co.za or 082 828 5168
ENDS/