FORTUNE FAVOURS THE BRAVE –
CHEFS WAREHOUSE AT MAISON TO REMAIN OPEN
Photo Credit: Claire Gunn 
South Africa, Franschhoek, Monday, 22 May  2023; In a remarkable turn of events, the signature Chefs Warehouse at MAISON restaurant in Franschhoek has been given a new lease on life thanks to entrepreneurs Seb Ackerstaff and Jessie Verdonschot, founders of the COCOON design brand. This follows the recent announcement of the restaurant's impending closure just two months ago. Seb and Jessie have since, decided to acquire the MAISON estate and hence, reboot the restaurant.
A few months ago, Liam Tomlin and David Schneider, the owners of Chefs Warehouse at MAISON made the difficult decision to close the restaurant permanently, prompting an outpouring of support from its devoted patrons who were determined to save this beloved Cape culinary institution. The news caught the attention of Seb and Jessie, long-time fans of the estate who felt the need to preserve its legacy and its people.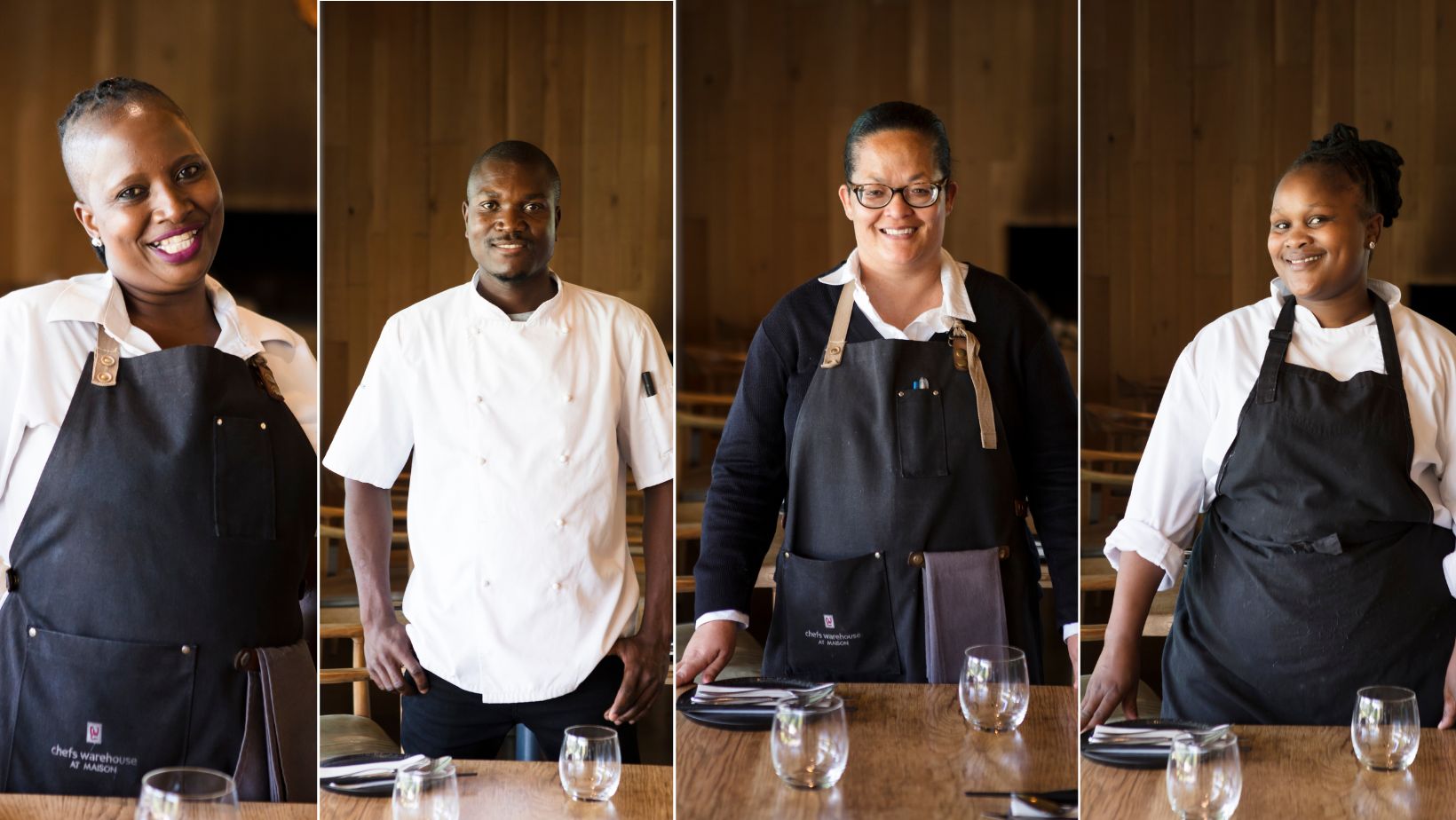 The new owners have a grand vision in mind for MAISON, "We are currently drawing up exciting plans to provide MAISON Estate with a significant new chapter and renewed lease on life. The restaurant will undergo a brief period of closure later this year in order for us to give the space a refreshed ambience ahead of the summer season.  But Seb and I also have future plans in the works that will see a transformation of the restaurant, villa, and estate as a whole." and adding, "this work will serve to preserve the estate's warm and inviting atmosphere whilst thoughtfully expanding on all the offerings", stated Jessie.
"We are immensely grateful to our loyal customers, who have become like family, for their unwavering support throughout this journey," shared Liam and David. "Together with Seb and Jessie, we embark on an unexpected yet thrilling new chapter that preserves MAISON's legacy while propelling us into an exciting new era of reinvention. The evolution promises to be nothing short of extraordinary, as COCOON's transformative vision merges seamlessly with the culinary expertise and cherished traditions that have made the restaurant a beloved Winelands destination for food enthusiasts".
The Chefs Warehouse at MAISON has opened bookings for this June and July. Bookings can be made on the @dineplan_app, via their website https://www.chefswarehouse.co.za/maison, or via email, maison@chefswarehouse.co.za.
Opening hours for this June and July 2023:
Lunch: Friday to Sunday 12h00 – 14h30
Dinner: Thursday to Saturday 18h00 – 20h00
Follow @maisonwinery and @chefswarehousemaison for more news as it happens.
ABOUT: Chefs Warehouse at MAISON, owned by Chefs Liam Tomlin and David Schneider, is an iconic restaurant in Franschhoek known for its exceptional cuisine and warm atmosphere. Since opening in late 2017, the sophisticated yet relaxed country restaurant has become a cherished Cape Winelands culinary destination, offering an unforgettable dining experience that celebrates the finest flavours and ingredients.
ABOUT COCOON:  COCOON (byCOCOON.com)  is an acclaimed design firm known for its innovative and imaginative approach to transforming spaces. Seb Ackerstaff and Jessie Verdonschot, the founders, have a proven track record of successful projects that captivate and inspire, blending functionality and aesthetics to create extraordinary environments.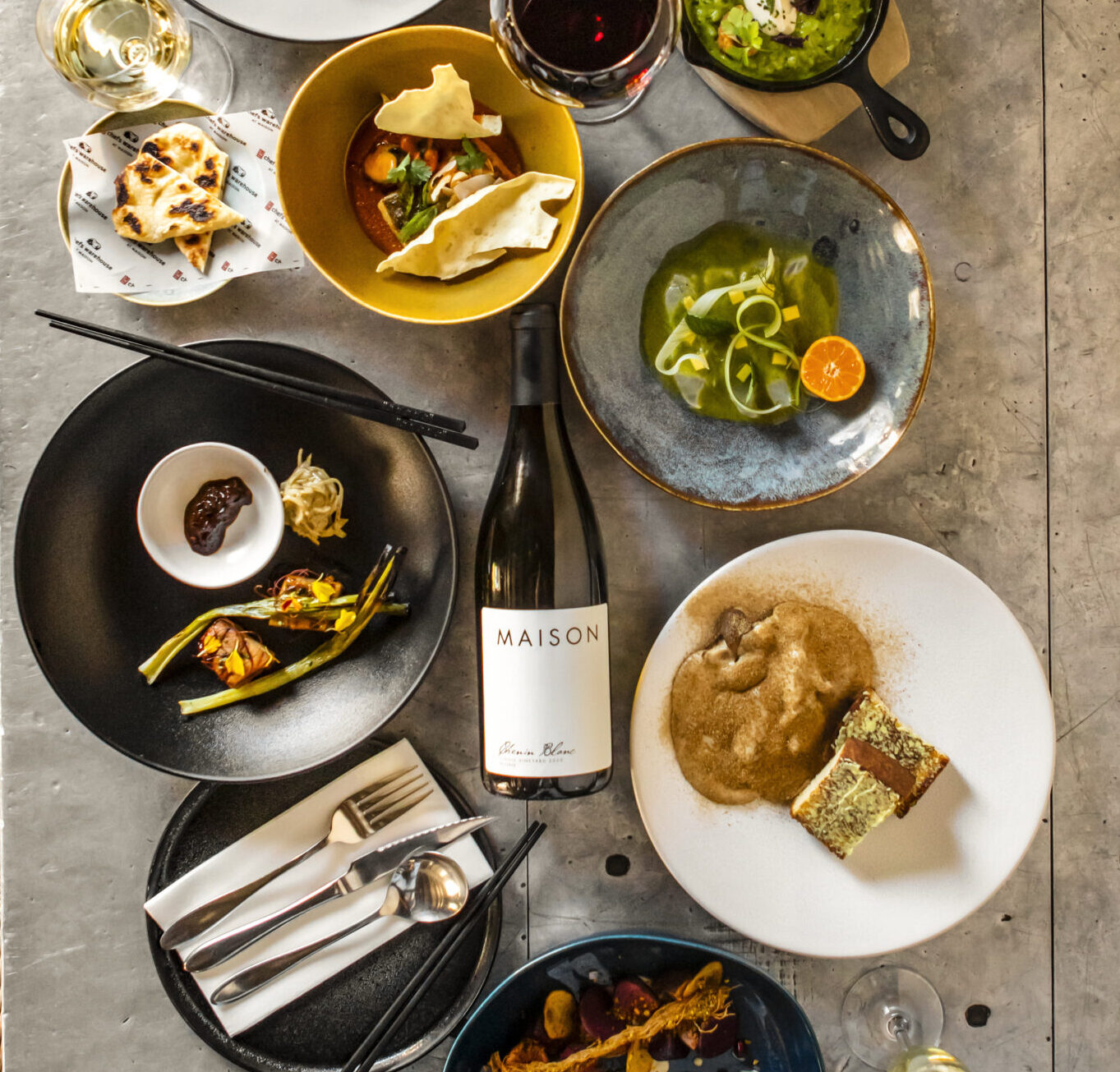 For Press and Media assistance, contact Ian Hamilton Manley of ManleySocial via email ian@publicity.co.za or +27 [0] 82 826 0456.