NEWMARK HOTELS AND RESERVES ENTERS WEST AFRICAN REGION WITH MANAGEMENT OF LAKOWE LAKES GOLF AND COUNTRY ESTATE, NIGERIA
South Africa, Cape Town, Monday, 3 July 2023; NEWMARK Hotels and Reserves has entered the luxury hospitality market of Africa's wealthiest nation, Nigeria, via today's announcement that Lakowe Lakes Golf and Country Estate joins the company's portfolio as from 1 July  2023.
Lakowe Lakes Golf and Country Estate is located seventy (70) kilometers from Lagos's Victoria Island Central Business District in the new Ibeju-Lekki local government area and is set within a 308-hectare expanse of nature, manicured gardens, palm groves and lakes. The gated estate offers upscale residential villas to rent, luxury lodge-style accommodation and a signature 18-hole championship, the Lakowe Lakes Golf Course designed by the world-acclaimed golf course architect, Robert O'Friel. The address provides a sanctuary from the urban bustle of Lagos and offers the global citizen blue chip property investment opportunities, estate lifestyle living, world class hospitality including accommodation, spa, bespoke event and meeting spaces and immersive nature experiences.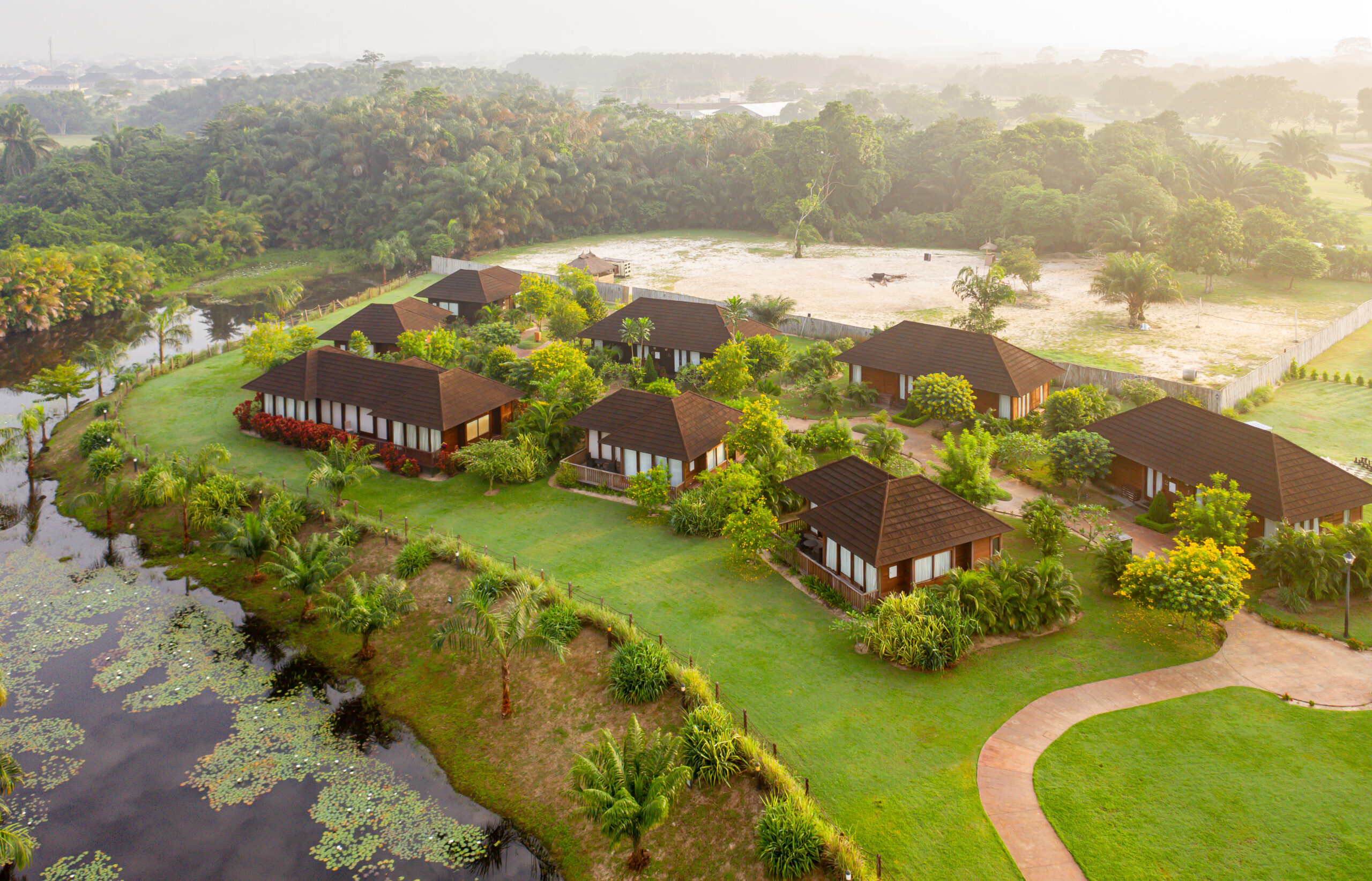 Newmark will manage the sprawling estate's comprehensive hospitality and leisure portfolio that includes accommodation developed to suit both the leisure traveller and the business executive. This includes privately owned villas placed within a rental pool, The Cottages and The Corporate Lodge which through planned expansion phases will grow to approximately 150 keys.
The hospitality company's experienced team will also manage the plethora of sports and leisure offerings including the Lakowe Lakes Golf Course, an 18-hole par-72 championship course that is considered the finest in West Africa, the Revivo Sports Centre including a swimming pool, tennis and squash courts, fishing, cycling and hiking trails as well as an outdoor event spaces positioned on a 2000-sqm island.
Security:
The safety and security of all guests staying and visiting Lakowe Lakes Golf and Country Estate is paramount. Around the clock high tech and on-the-ground skilled security personnel ensure peace of mind.
Food and Beverage:
Full in-room service at The Corporate Lodge and The Cottages as well as:
·       The Corporate Lodge Restaurant & Bar
·       Full banqueting and events service at The Corporate Lodge and The Island
·       The Club House Restaurant
·       The Driving Range Lounge
·       The Wine Bar
·       Revivo Sports Centre
Lakowe Lakes Golf:
·       18-hole par-72 championship Lakowe Lakes Golf Course
·       9-hole mashie course
·       Driving Range
·       Mini Golf
Other recreation facilities:
·       Revivo Sports Centre including indoor swimming pool, swimming pool, tennis courts and squash courts
·       Water sports and pedal boating
·       Bike riding and hiking trail
·       Fishing and bird watching
·       Outdoor movies under the stars
"Entering the West African tourism and hospitality market with this announcement that the blue chip property of Lakowe Lakes Golf and Country Estate joins Newmark is a significant growth point for the company. My team and I very much look forward to operating and marketing this awesome destination golf and luxury villa estate", comments Neil Markovitz, CEO of Newmark Hotels and Reserves.
According to Tayo Kola-Daisi, Chairperson of the Board of Lakowe Lakes Hospitality Limited, "after several years of the diligent development of  Lakowe Golf & Country Estate by the ARM Group, we are excited by the imminent transition to a new management contract that will assist to optimise our goals and cement our position in the hospitality industry in Lagos, and Nigeria at large. The demonstrable track record and strong expertise of Newmark will assist us to build on what we have accomplished over the years, and, importantly, enable us to serve our clientele better."
Whether it be business or vacation when visiting Lagos, or a happy mix of both, Lakowe Lakes Golf and Country Estate by Newmark should be your address of choice.
For booking enquiries about Lakowe Lakes Golf and Country Estate or to view Newmark's portfolio of premium vacation and executive destinations, visit www.newmarkhotels.com.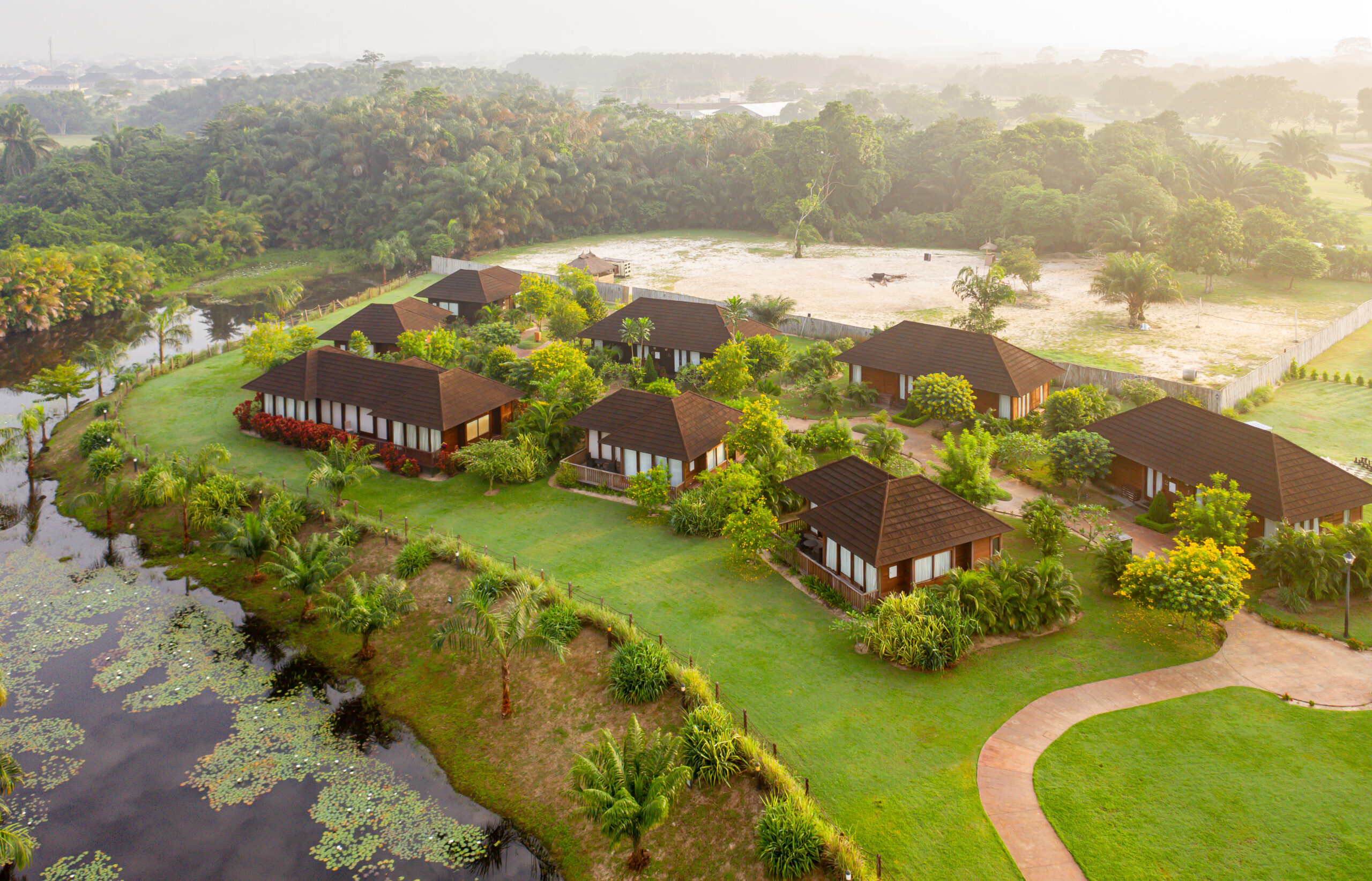 About NEWMARK Hotels & Reserves
Newmark lives by the promise of 'EXPERIENCE AUTHENTIC'. It creates memorable and unique experiences for guests – authentic to the location, environs, and people of each of its properties.
From gracious boutique luxury hotels, vibrant city hotels, inspiring safari lodges run according to sound conservation principles, to blissful island getaways – Newmark curates occasions to excite, serve, sooth and take care of its guests. Occasions that are complemented by sensorial cuisine directed by the group's Food and Beverage Curator, enhanced by its Group Sommelier's selected wine choices.
Established in 2007, Newmark has its roots in Cape Town, and continues to expand throughout Africa. Newmark recently announced that the historic Hazendal Wine Estate in the Cape Winelands has joined the portfolio as well as Future Found Sanctuary situated on the southern slopes of Cape Town's Table Mountain. In Johannesburg, the company will launch further five-star boutique hotels and into South Africa's White River region where it will represent a luxury country manor. Beyond South Africa, the group will be taking a third hotel in Mauritius under its wing.
To learn more about Newmark Hotels and Reserves, its remarkable properties and affiliated dining establishments, visit www.newmarkhotels.com.
ENDS/
For Press and Media assistance, contact Ian Hamilton Manley of ManleySocial via email ian@publicity.co.za or +27 [0] 82 826 0456.