OLD HAND/NEW ENERGY:
CHEF TYRON GENTRY RETURNS TO THE SHORTMARKET CLUB
South Africa, Johannesburg; Friday 29 September 2023 –  There's a new – but familiar – face in the kitchens of The Shortmarket Club, as talented chef Tyron Gentry returns to head up the pass at chef Luke Dale Roberts' award-winning restaurant in Rosebank, Johannesburg.
Gentry is certainly no stranger to Dale Roberts' collection of restaurants. His very first professional role was as a trainee at The Test Kitchen; an experience that stood him in good stead for a spell in the Michelin-starred kitchens of JAN in Nice, before he returned to the fold as Sous Chef at The Test Kitchen. Gentry then moved upcountry to  launch The Kitchen Carbon in Johannesburg. Now, after a year away pursuing other culinary adventures, Gentry is back and fired up to take the helm at The Shortmarket Club one of Johannesburg's most sought-after destination-dining venues.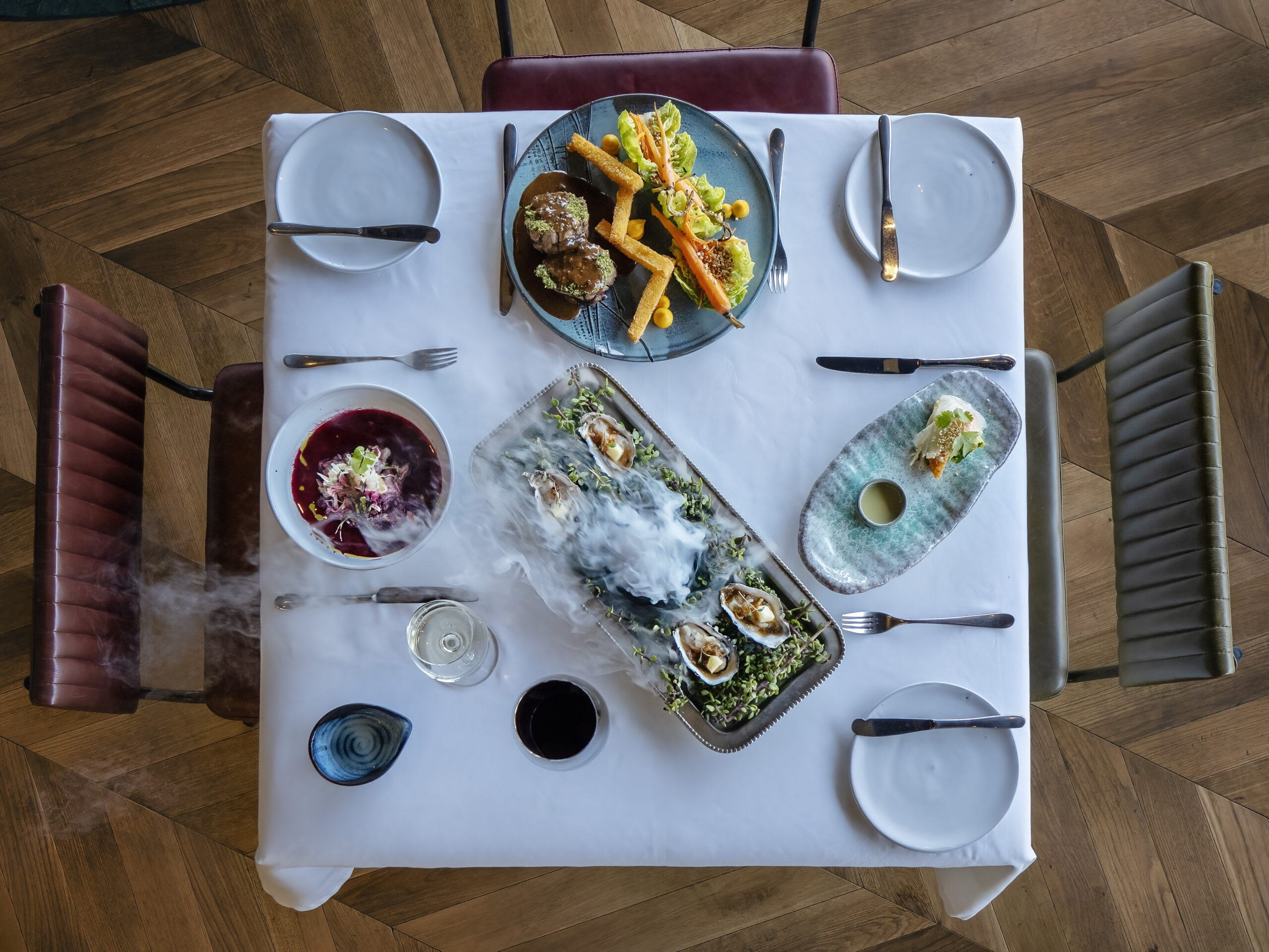 "It's fantastic to have Tyron back on the team," says Luke Dale Roberts. "We've worked together in different restaurants and cities for nearly a decade, and he's one of those chefs who really understands just what makes The Shortmarket Club tick. With all the experience he's gained I think he's going to bring fantastic evolution to the menu over the next few months."
Gentry certainly brings a wealth of new perspectives to the role, fusing his classical training with a love for the bright, bold Asian flavours inspired by his time working alongside Dale Roberts. It's a perfect combination for a restaurant where deliciously layered sauces are the foundation of many of the most popular plates.
"Whether it's the umami-rich jus with the Japanese pork belly or the velvety café au lait sauce with the herb-crusted fillet, sauces really are the signature of The Shortmarket Club," says Gentry. "For some of our dishes, I'd say the secret is all in the sauce!"
And while Gentry is already tweaking the menu to match his own culinary style, The Shortmarket Club's most popular plates certainly won't be going anywhere.
Basil Risotto  –  Basil Pesto, Lemon Ricotta, Fried Basil, Parmesan Cheese 
"The Japanese pancake is not actually on the menu, but it's never not available," says Gentry with a laugh. "It's one signature dish that our regular diners just love, and we can never not have it on offer. The Vietnamese rice roll, with its crispy panko prawn and green Thai curry dressing, is also hugely popular."
And while Gentry looks to put his own stamp on The Shortmarket Club's à la carte menu, the relaxed yet upmarket dining experience remains unchanged.
Since opening in September 2021, The Shortmarket Club has become a firm favourite with both locals and visitors, combining a contemporary global menu with elegant interiors and on-point service. Here leather banquettes, wood-panelled pillars and striking art installations create an upscale ambience, while the menu invites diners to relax and indulge in a taste of everyday luxury.
It's that rare breed of restaurant that offers a dining experience for every occasion. While the à la carte menu is approachable enough for a simple midweek dinner, there's enough to ensure it's equally the ideal destination for entertaining clients and colleagues. And when you have something to celebrate or are looking to impress? The five-course tasting menu puts diners in the capable hands of the kitchen, delivering a memorable culinary journey through both signature plates and the most talked-about dishes.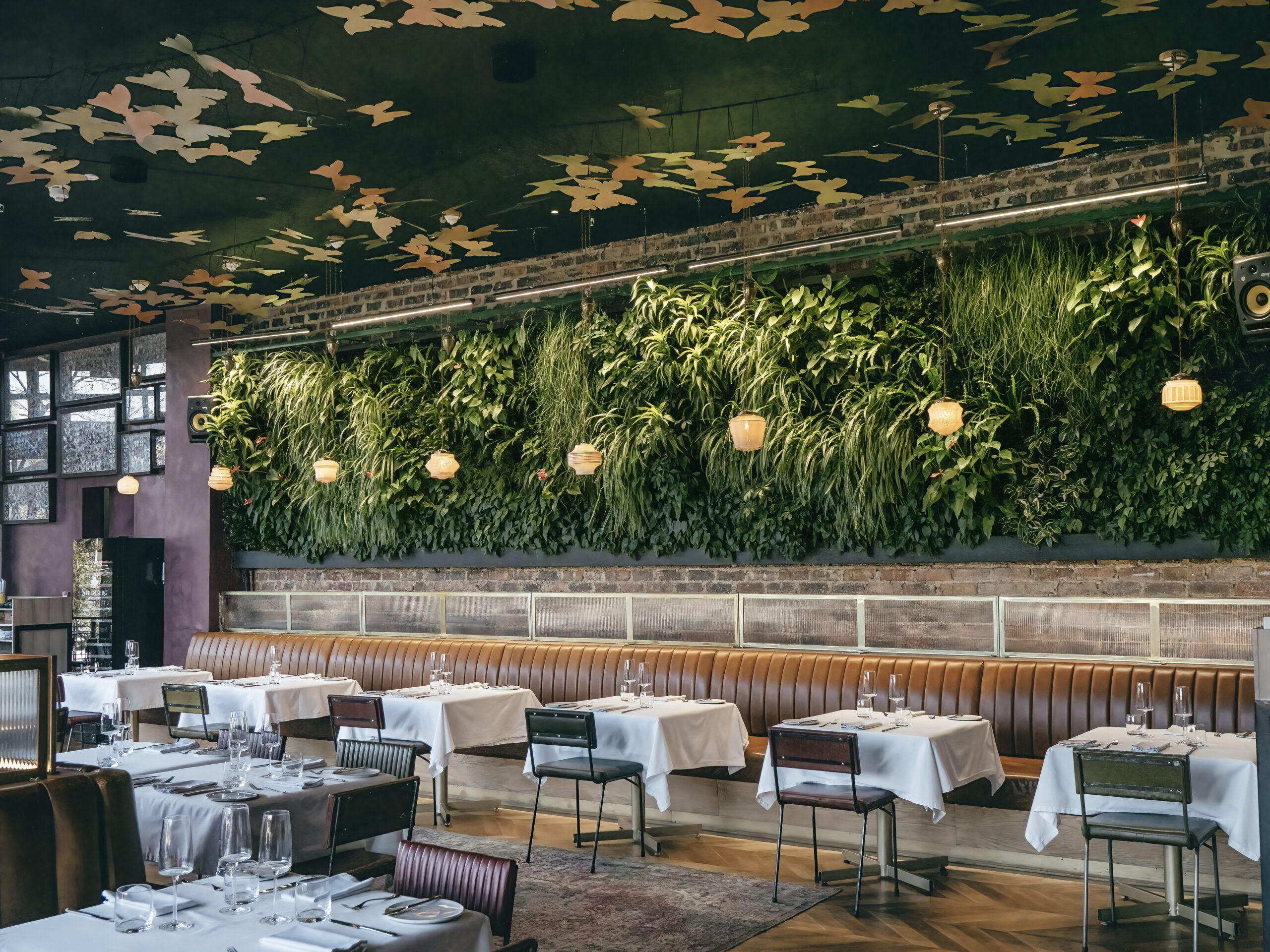 "The Shortmarket Club is about creating elevated but extremely approachable dishes," he says. We put enormous effort into sourcing the best ingredients and creating beautiful plates of food, but we're not about fine dining. We want The Shortmarket Club to be the kind of place you can come every week and immediately feel at home."
Gentry certainly feels at home here, as he unties his knife roll at the pass once more, and gets ready to fire up the menu of The Shortmarket Club.
The Shortmarket Club Johannesburg is located at 1 Oxford Parks, 199 Oxford Road, Dunkeld and is open for lunch and dinner from Tuesdays to Saturdays.
Bookings can be made online via the website: https://theshortmarketclub.co.za/, however tables can also be booked telephonically on: +27 10 006 2323.
For press and media assistance contact Lise Manley of Manley Communications and ManleySocial via lise@publictiy.co.za  or call +27 (0) 82 828 5168.
ENDS/