PAARL'S ICONIC GRANDE ROCHE HOTEL CELEBRATES A LANDMARK PEARL OF AN ANNIVERSARY
South Africa, Paarl, 5 August 2022.  THIS year marks the 30th anniversary of the opening of the Grande Roche Hotel; a remarkable milestone for this celebrated address in the Paarl winelands. And with the town first named for the 'pearls' of granite which shimmer on the mountain slopes above, it's by happy coincidence that the 'pearl' is also widely celebrated as the symbol for 30 years of marriage.
It's certainly been an eventful three decades, and after the two turbulent years of the Covid-19 pandemic owners Hansie and Theresa Britz – Paarl residents who bought the property in 2019 – are thrilled to once again welcome guests and locals to a re-energised Grande Roche Hotel.
Perhaps the most exciting new development comes with the appointment of Kevin Grobler as Head Chef of The Grande Roche Restaurant. The hotel has long enjoyed a reputation as a destination for gourmands, and Grobler's arrival in the kitchen marks a pivotal moment in that journey.
The Grande Roche Restaurant 
The talented chef's illustrious career includes leading the kitchens of Michelin-starred restaurant JAN in Nice, as well as the acclaimed Delaire Graff Restaurant in Stellenbosch. At Grande Roche the refreshed restaurant space offers a sense of heritage grandeur with contemporary touches, and a menu built on both seasonality, experience and innovation.
For overnight guests the hotel's spacious suites offer an elegant address amid the vineyards of Paarl. While each suite offers its own unique charm, a celebration of both local flora and the farm's rich history is a common thread throughout the property. Wooden beams and exposed thatch neatly encapsulate the rich winelands heritage of Grande Roche, while striking fynbos-inspired signature wallpapers provide a vibrant splash of colour.
To celebrate the hotel's 30th anniversary Grande Roche is offering two fantastic accommodation packages for guests to experience all that the hotel has to offer.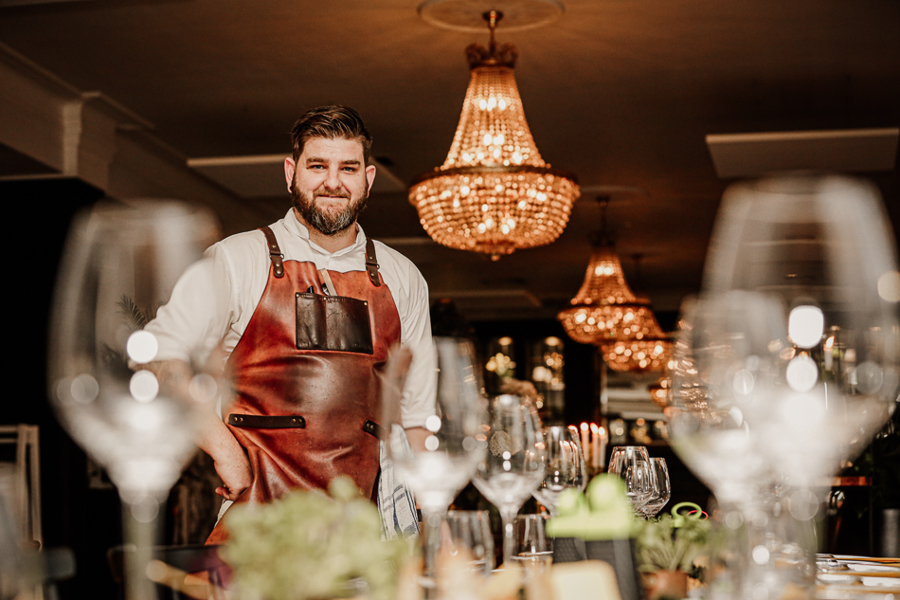 Kevin Grobler |  Head Chef of Grande Roche Restaurant
Grande Roche 30th Anniversary Package #1
·       One night's accommodation for two guests in a Terrace Suite [breakfast included]
·       Sunset canapés and signature cocktail of the day
·       A four-course gourmet dinner experience at the Restaurant at Grande Roche
·       A bottle of selected Under Oaks estate wine to be enjoyed with dinner
Priced at R4 950.00, based on 2 persons sharing
Grande Roche 30th Anniversary Package #2  
·       One night's accommodation for two guests in a Terrace Suite [breakfast included]
·       Sunset canapés and signature cocktail of the day
·       A 4-course gourmet dinner experience at Grande Roche Restaurant
·       A bottle of selected Under Oaks estate wine to be enjoyed with dinner
·       A 60-minute couples' massage
Priced at R6 450.00, based on 2 persons sharing
Both packages may be extended upon request, with additional nights booked at a cost of R3 500.00 per night, including accommodation and breakfast.
For booking enquiries, email info@granderoche.co.za or call call +27 [0]21 863 5100. Also enquire about the beautiful High Teas on offer this winter as well as Chef Grobler's monthly Food & Wine Celebration Dinners
For more information about Grande Roche Hotel and Grande Roche Restaurant, visit www.granderoche.com or email info@granderoche.com. The Grande Roche Hotel is located at 1 Plantasie Street, Paarl. Follow the journey to re-birth on Twitter @Grande_Roche, Facebook (GrandeRoche) and Instagram (Grande_Roche).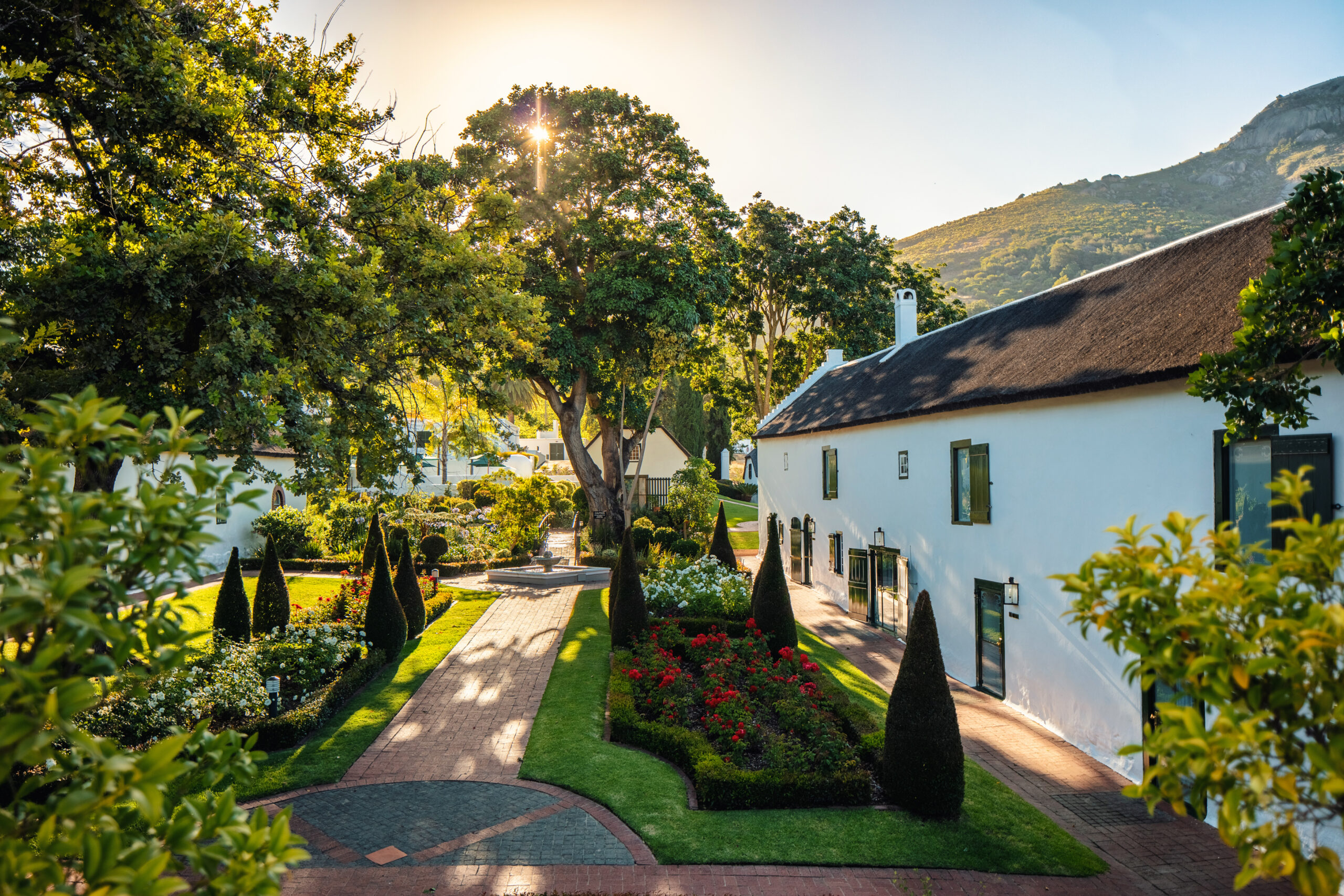 EDITORS NOTES:
THE HISTORY OF GRANDE ROCHE
The land on which Grande Roche Hotel is built was first granted to Hermanus Bosman on 6 June 1717. Bosman arrived in the Cape in the employ of the Dutch East India Company and landed in 1707 after a spell in the colonies of Batavia (modern-day Indonesia).
While working amongst the farmers of the Drakenstein winelands he stayed with the Huguenot Abraham de Villiers on his farm Lekkerwyn, today known as Boschendal. He ended up marrying De Villiers' eldest daughter, Elizabeth, and together they settled on the land granted as 'Nieuwe Plantatie', with permission to farm cattle and wheat.
Bosman was an industrious farmer, and soon added vines, orchards and vegetable gardens to the property. When Bosman died on 14 August 1769 the farm passed to his eldest son, Abraham, and over the years more vineyards, a wine cellar and additional buildings were added to the property.
The farm would stay in the Bosman name for more than two centuries, only leaving the family in 1929. After a succession of owners the farm was converted into a five-star hotel in 1992, and has since become an icon of winelands hospitality. The new custodians of Grande Roche, Hansie and Theresa Britz, acquired the illustrious property in 2019 and have injected new lustre and significant investment that secures this much admired luxury Cape winelands hotel as a preferred destination of choice.
#GrandeRoche #GrandeRoche30yrs #PearlofPaarl
For Press and media assistance contact Ian Hamilton Manley via ian@publicity.co.za or call +27 (0) 82 826 0456.
ENDS/