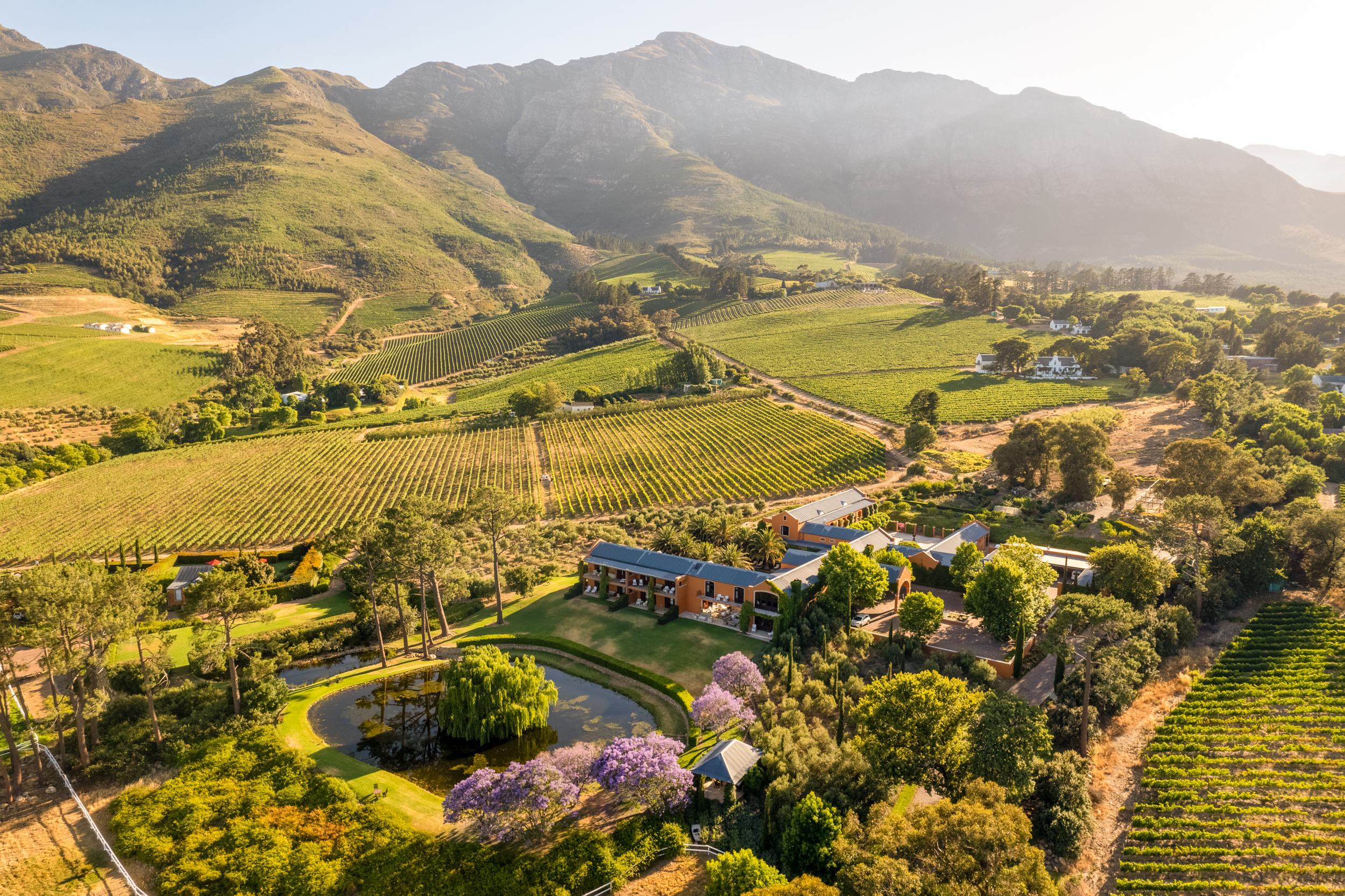 RADFORD DALE WINERY APPOINTED TO MANAGE VINEYARDS AND WINE PRODUCTION AT FRANSCHHOEK'S FAMED LA RESIDENCE
South Africa, Cape Town, 19 January 2023; Independent winery Radford Dale has been appointed by ultra luxurious boutique hotel La Residence in Franschhoek to manage the estate's viticulture and wine production.
The management of La Residence's bijou vineyard now falls to Jacques de Klerk, Director of Viticulture and Winemaking for Radford Dale Winery. Jacques' approach involves respect for the traditions of Western Cape winemaking, plus a keen eye for innovation. He places a particular emphasis on sustainability and creating wines in harmony with nature, as well as helping every team member take pride in each bottle.
"Jacques has worked many harvests in both Bordeaux and the Northern Rhône, which is very beneficial to us as we grow predominantly Cabernet Sauvignon and Syrah. This, coupled with Radford Dale's ability to offer us an all-round partnership that comes with a deep understanding of both the vineyards and the winemaking makes for an ideal collaboration", says Wayve Kolevsohn, Group Beverage Manager for The Royal Portfolio.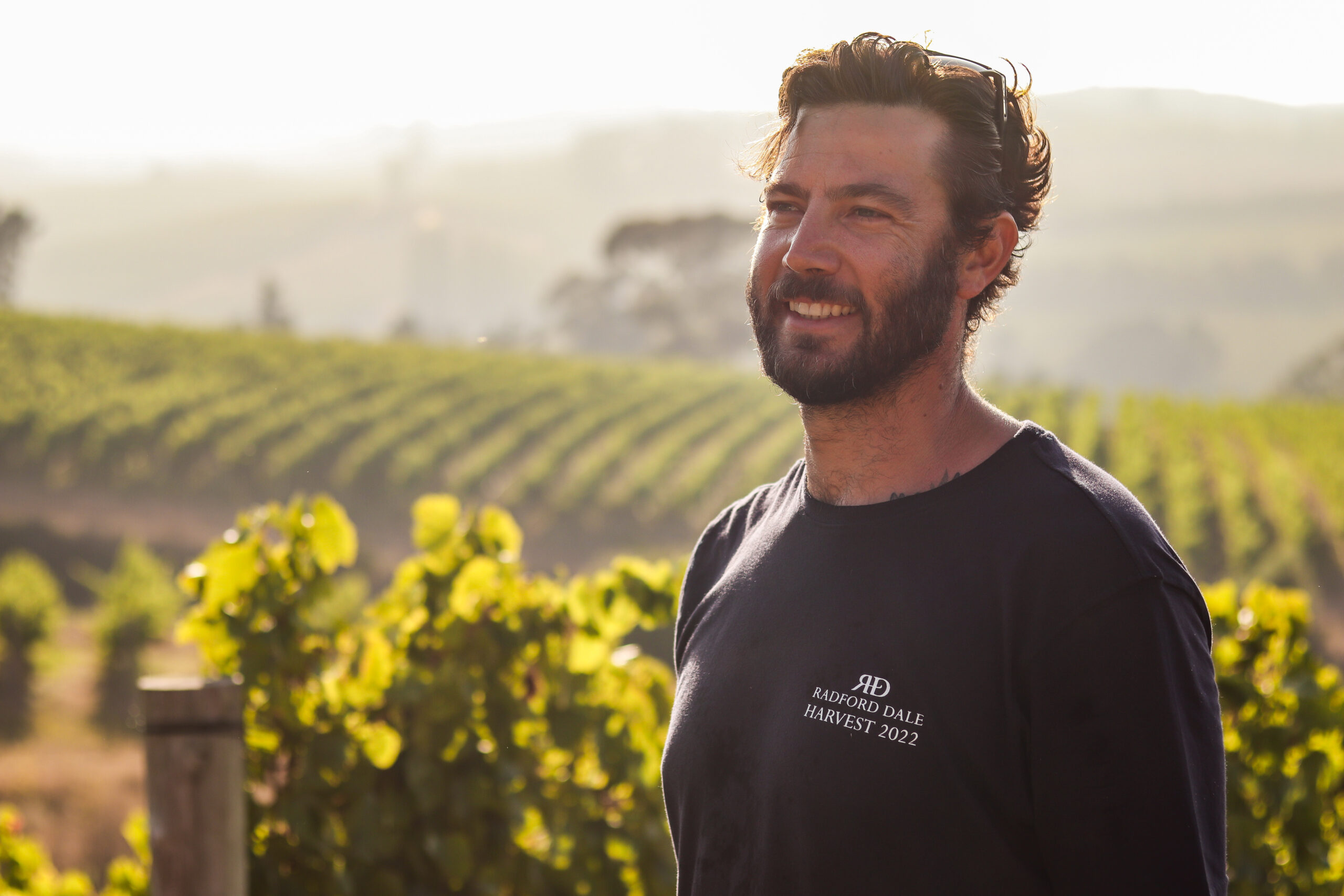 Jacques de Klerk  |  Director of Viticulture and Winemaking for Radford Dale Winery
As from this year's harvest, all La Residence label wines will be made at Radford Dale's cellar in Stellenbosch.
The estate's vines were planted in 2007 with varietals comprising of 1.63 Ha of Syrah, 2.93 Ha of Cabernet Sauvignon and a soupçon .20 Ha of Muscat d'Alexandrie. The maiden La Residence wine, a Cabernet Sauvignon was released in 2010 and was labelled as the La Residence Owner's Reserve. This label has recently been reintroduced to The Royal Portfolio's wine lists to commemorate fifteen years of viticulture and winemaking.
The range and current available vintages of La Residence wines are:
·      The La Residence Owner's Reserve 2010 and 2015 vintages: 100% Cabernet Sauvignon. Only one barrel is produced each vintage.
·      The La Residence Nicole Alexandra Red Blend 2017 vintage: 80% Cabernet Sauvignon and 20% Syrah.
·      The La Residence Rosé 2020 100% Syra
A maiden Muscat d'Alexandrie natural sweet wine will be made from this year's harvest.
La Residence forms part of The Royal Portfolio that also includes The Silo Hotel in Cape Town's V&A Waterfront, Birkenhead House in Hermanus and Royal Malewane in the Greater Kruger National Park. All four destination properties list the wines of La Residence and are also available in the rooms' mini bars. The wines will also soon be available to purchase from La Residence as well as be available online.
For more information about Radford Dale, visit www.radforddale.com
For more information about The Royal Portfolio, visit www.theroyalportfolio.com
For Press and media assistance contact Ian Hamilton Manley via ian@publicity.co.za or call +27 (0) 82 826 0456.
ENDS/