RENOWNED MASTER DISTILLER LAUNCHES PRIVATE RANGE OF SPECIALIST SOUTH AFRICAN POTSTILL BRANDIES
South Africa, Stellenbosch, 8 November 2022; One of South Africa's most accomplished brandy masters has unveiled a unique and personally crafted range of limited release brandies. Having developed some of the country's most prestigious and iconic brandy brands, Johan Venter now launches his own portfolio, called The Inventer.
There are two potstill XO brandies in the inaugural range – both crafted to the tastes and expectation of the connoisseur. Each bottle is issued with a certificate of authenticity.
For Johan, The Inventer is the realisation of a long-held dream. During his career, he headed up some of South Africa's biggest and most accomplished brands including Klipdrift, Van Ryn's and Oude Meester. He has been instrumental in mentoring many of the current generation of brandy masters too. As a distilling and blending specialist, with a master's degree in microbiology, he has been an expert judge at leading local and international competitions for over 20 years.
"Judging has not only given me an especially wide spectrum of the world's great spirits, but it has also brought context," he says. "This field of premium spirits is something I love…and The Inventer is my own personal contribution."
Having retired from a corporate career in 2019, he tried to enjoy his new-found freedom, but couldn't stay away. The seed of The Inventer took root, and the new project started to take shape.
In fact, this creativity and skill was the inspiration of The Inventer name itself, which reflects Johan's personal hand and the ingenuity of the spirits he has crafted.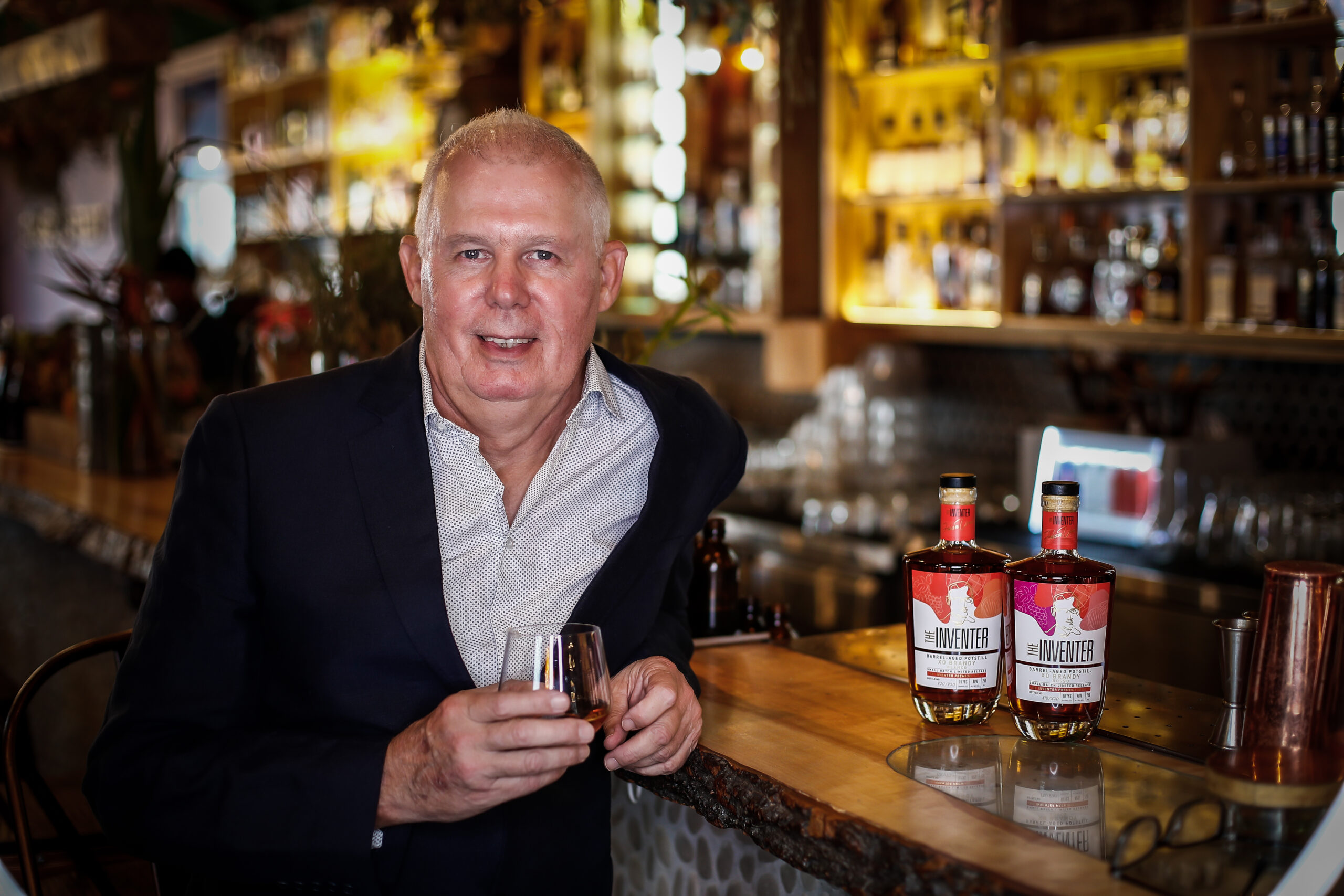 The two potstill XO brandies, both made traditionally with double distillation in copper pot stills and aged for at least ten years in French oak barrels. They were made using different cultivars that were distilled and matured separately prior to blending. There are only 820 bottles of each available.
The Inventer XO Blanco is a twist on the South African favourite with Chenin blanc as a base, but with Sauvignon blanc, Ugni blanc and a dash of Hanepoot to add some complexity.
"South Africa has the perfect climate to produce world-class brandies, and many local brandies will outperform most cognacs at a fraction of the price. After tasting several stand-out barrels, I knew these four were the perfect selection from which to craft this XO Blanco. You can taste the African sunshine in every sip, and it's magical."
The XO Rosso harnesses Cabernet Sauvignon and Merlot from award-winning Stellenbosch vineyards. The final blend is a voluptuous and complex expression that will delight and intrigue even the most discerning brandy connoisseur.
"Brandy produced from red wine cultivars is relatively new to the South African market, and I felt it would round off my first brandy collection perfectly. As with wine, red wine cultivars have unique taste and flavour profiles capable of indulgent blends. I hand-picked these two barrels as they showed strong red fruit characteristics and luxurious wood attributes that perfectly expressed the red wine character."
The potstill brandy XO range is exclusively available for purchase from The Inventer website at www.theinventer.co.za.
Stay updated on The Inventer's journey by following The Inventer on Facebook, @TheInventer__ on Instagram, @TheInventer_ on Twitter and The Inventer on LinkedIn.
For more information, email: discover@theinventer.co.za.
The Inventer is a member of the South African Brandy Foundation. Two signature Inventer brandy cocktails have been developed by master mixologist Kurt Schlechter and have been named the Blanco Sour and the Rosso 75. The recipes to these two summer beauties is available via www.sabrandy.co.za.
EDITOR'S NOTES:
The initial launch range will be followed by three whiskies, all distilled at the celebrated James Sedgwick Distillery in Wellington, and an exotic limited release gin, developed by Venter himself.
#TheInventer
For Press and media assistance contact Ian Hamilton Manley via ian@publicity.co.za or call +27 (0) 82 826 0456.
ENDS/